Bainbridge Chorale
Gifts
Amount Raised

of

Matching Funds

Remaining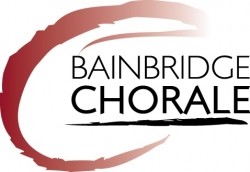 Bainbridge Chorale enriches and inspires our singers, audiences and community by sharing the transcendent power of choral music.
During the past year, in keeping with our continuing focus on youth choral education, we were able to accommodate increasing enrollment in our youth program, the Olympic Girls' Choir. The choir now comprises two ensembles, one non-auditioned group for girls aged 7 to 9, as well as an auditioned, performance-oriented choir for girls ages 10 to 14. We have also been able to hire a Director of Youth Programs to take over the administrative duties associated with running the girls' choir, relieving both the Chorale Executive Director and the Artistic Director of the girls' choir of those tasks. We are delighted that both ensembles are thriving under Artistic Director Laura Milleson's direction. .
Funding from the Kitsap Great Give will help the Bainbridge Chorale fulfill its mission of enriching our entire community, young and old, by continuing to provide opportunities to listen to, learn about, and participate in choral music. An example of an exciting new project that will be made possible in part by support from the Kitsap Great Give is the upcoming collaboration in May 2018 between the Olympic Girls' Choir and the Bainbridge Island Youth Orchestra. These talented young artists will present "Let Us All Make Music" a concert featuring the premiere of a work written especially for this occasion.
PO Box 10572
Bainbridge Island, WA 98110